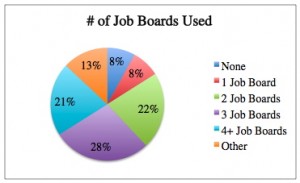 As New Jersey's oldest resume writing service, we have been providing sound, current advice to job seekers for more than thirty years.  While most candidates understand the criticality of using the Internet to locate jobs, many fail to employ technology to their best advantage.  In order to capitalize on online job sources, we recommend the following strategies:
By all means, post your resume and cover letter on giants such as Monster.com and CareerBuilder.com  And by all means, do not discount smaller electronic boards.  These include aggregate sites, such as Indeed.com, that amass job listings from a number of other sites that post job listings.  In addition, don't fail to utilize industry-specific boards.  You'll find a comprehensive listing of these on our Resources Page.
Facilitate social networking with new acquaintances, old friends, and former business associates, social networking sites such as Twitter.com, FaceBook.com, and Myspace.com are also viable tools for securing employment.
Decide whether or not you wish your personal information to be seen by everyone visiting the job boards (including your current boss and/or Internet hackers).  Privacy settings on individual sites will enable you to block your name, address, and telephone number(s) from the world at large.  By setting up email addresses internal to the job sites on which you register, you can restrict views of your data only to prospective employers
When posting your resume online, do not do so from your current employer's place of business.  Although many employers are generous in allowing you to do this if you become a casualty of a downsizing initiative, it is not a good business practice.  This is particularly true if your email address references the name of your present company.  Receiving emails from you, your future employer may assume that you are conducting your search on company time.  And once you separate from your employer, no one will be able to contact you using the old email address.  Your best strategy is to establish an email address for the sole purpose of seeking employment.  This address should be indicative of your professional demeanor (i.e., your name and perhaps your line of work, such as madelinecomptonrealtor@aol.com).
Personalize your career documents as best you are able, tailoring them to the specific position for which you are applying.   Customizing cover letters is a very effective and fairly expedient way to accomplish this.
Similar Articles career advice
Similar Articles job search