Objective: Resumes will provide you with resumes, cover letters, thank you / follow -up letters, and other documents that will distinguish you from your competition and help you to secure the right job – the job that brings with it the right degree of challenge, the right compensation, and the right opportunity for future career growth.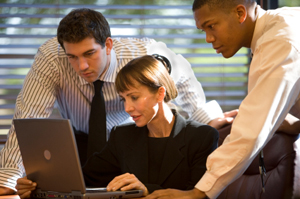 Consider for a moment, the value to you in securing the right job. The right job will dramatically increase your income – by $5,000 to $100,000 or more a year, dependent upon your qualifications, skills, and experience. It will offer you stimulation and a profound sense of satisfaction in career accomplishment. It may offer a balance between the demands of your personal and professional lives. It will position you for further career development and success. And, of course, it will provide you the security and peace of mind that will enable you to maximize your own potential, to become the best that you can be.
Many firms in the career services industry make fantastic claims and charge equally fantastic prices – often, ranging into thousands and even tens of thousands of dollars! Others offer discount services and provide cookie-cutter resumes using the same basic template for each resume they prepare. We receive hundreds of these documents – indistinguishable one to the next – each and every month.
Objective: Resumes understands that you are an individual, your background
and qualifications – although perhaps similar to others – are unique.
You need and deserve a resume that expresses your unique value
and potential contribution to a prospective employer, that tells your "story,"
commands attention, and most importantly, GETS RESULTS.
OUR RESUMES GET RESULTS, and for a price that is both reasonable and affordable. For a limited time only, we offer package discounts on the following:
Please note that by purchasing any of our resumes or supplemental documents or services you are entering into a binding agreement with us and agreeing to our Terms and Conditions.