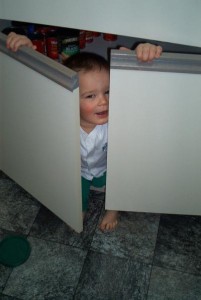 A good friend of mine, a powerhouse of a woman, jokes that when one door closes on her, she breaks down another.  While we don't recommend her exact strategy as you seek employment in this dwindling market, we do strongly suggest that you go in through the back door.  Statistics compiled from various studies indicate that as many as 80% of all available jobs are found in the "hidden job market."
Of this number, approximately 44% of job seekers secured positions that were not only unadvertised, they had not existed prior to the applicants' inquiries.  In other words, resourceful candidates had jobs created specifically for their skill sets and career interests!
But if these jobs are hidden, how do you find them?
One very effective avenue is to access general business publications.   Respected journals such as Fortune magazine and The Alliance of Business Publications report prevailing and emerging market trends as well as specific companies experiencing growth, receiving new sources of funding, or transitioning into new business initiatives.  The former's Fortune 500 list defines the largest corporations, State by State, providing links through which you can gather additional, vital information.  The latter publication compiles data, including the names of other magazines and resources that will point you toward the growth-oriented companies and industries in your area.
You may have heard that finding a job is, in itself, a job.  In this economy, that is often the case.  Perusing the aforementioned publications will take time, effort, and focus.  It will take the ability to apply yourself to your task on a daily basis.  But the information that you uncover will go undiscovered by those who follow the more traditional route of scanning newspaper ads and postings on large Internet job boards.  Use a focused, methodical approach and you can reap the benefits of a new job in a stable, growing company. 
Similar Articles career advice