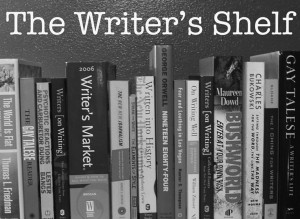 Just as doctors normally make the worst patients, writers – and even some resume writers – are often ineffective in conveying their own skills and accomplishments on documents intended to create career opportunities.  And while core competencies may be apparent, the achievements of writers can appear elusive, at least, on a resume.
Unless one is a successful novelist or author of short stories, most writers hammer out and edit material in order to promote a product or a service, or persuade audiences to agree with a specific point of view.   The aspiration linked to this goal is usually the generation of revenue.  And while it can appear difficult to quantify revenue generation in terms of writing expertise, consider that "squeeze pages" have been known to spawn Internet campaigns netting hundreds of thousands and even millions of dollars in sales volume, and that other forms of marketing material, at their most effective, have done the same.  If you can connect your abilities with similar feats, you will have identified your accomplishments for potential employers.Resumes for writers can be broken down into a number of categories, including copywriters, technical writers, public relations writers, communication directors, and editors.
Copywriters should not be confused with the process of copyrighting written material (submitting a request to the Copyright Office in Washington, DC to legally protect one's work against plagiarism or unauthorized publication/reproduction).  "Copywriter" is a general term for anyone employed to write copy for a broad range of vehicles, not limited to company literature, catalogs, advertisements, product packaging, and Internet content.
Technical writers are those charged with distilling technical information into formats easily comprehensible by general audiences.  For instance, a programmer can develop a new software package and then issue instructions as to its use.  But the programmers, being of a technical mindset, may not be able to convey instructions properly to a non-technical audience of clients/users.  That is what a technical writer does.
Public relations writers are employed to create, enhance, and/or protect, via their words, the public images of corporations, product lines, or individuals, such as a government electoral-hopeful or a film celebrity.  A news  or press release is a typical "product" issued by a public relations writer.
Communications directors create the content of inter-company communications, including that which appears on Intranets.  They are, in essence, the voice of Corporate.  As such, they communicate policies and changes in it as well as news of acquisitions, mergers, promotions, transfers, new business initiatives, and the corporation's accomplishments (e.g., successful transitioning into the engineering market).
Editors do not usually create original material.  Rather, they are called into service to edit the work of other writers, correcting the original material for syntax, spelling, and ease of interpretation.  Sometimes, however, editors receive good story ideas (as for Internet blogs) from people whose command of the language and its rules are poor.  In such cases, the editors will basically rewrite the stories.
In publishing houses, editors are often assigned on the basis of their areas of expertise.  A former chemistry professor-turned-editor, for example, will be assigned to edit the work of chemists as a sort of failsafe.  Should the author make a serious error in the text, the editor is positioned to correct it.
Regardless of the type of writing in which one is engaged, all writers must be cognizant of the vehicle's target readership as well as respectful of editorial guidelines and deadlines, the latter of which are usually non-negotiable.
Similar Articles resume content
Similar Articles resume writing