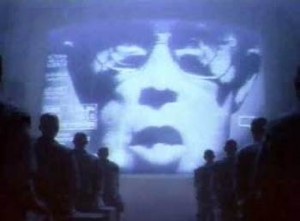 Would George Orwell be vindicated or angered to learn that the premise of his novel, "1984" has come to pass in the year 2009?   The answer is rhetorical, for the watchful eye of Big Brother is fixed firmly and furtively upon those seeking to secure employment.   With so few positions available for a glut of applicants, employers have redefined the criteria by which they hire.  It is no longer enough for a candidate to possess the appropriate skill sets and an impressive list of accomplishments.   It is no longer enough for an applicant's credit history to meet the employer's standards.  Now, you must march to the beat of a sneaky drummer if you hope to land a job in this desert of an economy.   You must pass muster via an unwritten and arguably unethical set of standards established by employers.  While these practices may violate Equal Employment Opportunity laws, this does not prevent employers from using them.
Did you think that your car was inspected only an authorized inspection station?  Think again.  It may get the once-over twice over, thrice over, or even more, dependent upon the number of interviews you have scheduled.  Before your interview begins, your potential employer may very well have determined which car in the company lot is yours, and may have sent a spy from among the ranks to take a good look at it.   To the employer, the condition of your car speaks of your general character.   A dented exterior and/or a messy interior can convince the employer to bypass you in favor of another candidate, as you will be judged disorganized.  The employer will make the assumption that you will bring this undesirable trait into the work force.
The watchful eye may not be that secretive; the concept "hide in plain sight" could be in play as you bide your time in the reception area.  That pleasant receptionist who greeted you and told you to make yourself comfortable may have received orders to report your behavior back to the person who will conduct your interview.   Gossiping on your cell phone, applying your make-up, or boogying to the tunes in your Ipod: none of this is considered appropriate pre-interview behavior.   If you find yourself with time on your hands, use it wisely.  To be deemed career-minded, check your resume, read a professional publication, or peruse company literature as you wait.    
Another sure-fire trip-up may take the form of a remark that is seemingly offhand and in reality, is anything but.   Teams often interview applicants, and one member of the team may ask you privately if you thought another member of the team was a "jerk."  This is a situation of "damned if you do, and damned if you don't."  Whether you agree or disagree, you can kiss the job goodbye!  The best approach to this type of trap is to ignore the comment entirely.   No employer wants a back stabber or a saboteur in a environment driven by teamwork.
The last snare may present itself in the guise of a friendly meal outside the office, or a cup of coffee and a pastry during the actual interview.  This is a new twist on the old ploy, wherein the interviewer offers a cigarette to the candidate (smokers are not only greater health risks than non-smokers, they also take cigarette breaks while non-smokers are working).   Table manners speak volumes about a person's character.  If you wolf down your food, chew while speaking, belch, or dribble on your suit, employers will wonder how professional you will you act — and appear — within the confines of the office.   If good table manners are something you have yet to learn, learn them before your interviews and give yourself a better chance at landing the job.
Similar Articles career advice
Similar Articles interviewing